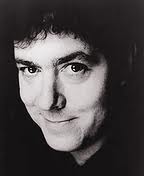 John Sessions (born John Gibb Marshall on January 11, 1953 in Largs, Ayrshire, Scotland) is a Scottish actor, comedian, improvisational comedian, and impressionist. He was an impressionist on Spitting Image from 1986 to about 1988.
He was the only person to be both an impressionist and a target of the show, as in 1989 his puppet began appearing as one of Kenneth Branagh's Brit Pack.
Characters
Edit
This list is incomplete.
Jonathan Miller
Peter O'Toole
Sir Laurence Olivier
Norman Tebbit
Barry Took
Pete Townshend
Ad blocker interference detected!
Wikia is a free-to-use site that makes money from advertising. We have a modified experience for viewers using ad blockers

Wikia is not accessible if you've made further modifications. Remove the custom ad blocker rule(s) and the page will load as expected.