Luciano Pavarotti (1935-2007) was a world famous opera singer.
In "Spitting Image" he was depicted as a morbidly obese man who spoke with a mock Italian accent. He was often seen eating everything in sight.
One sketch shows him singing a song about all the food he likes to eat, done in a style that parodies a typical opera duet. The entire song was sung in Italian with English subtitles.
In another episode Pavarotti is a guest in "The South Bank Show" with Melvin Bragg, where he talks about a typical day in his life. Clips show Pavarotti doing "throat exercises" and having several meals after other. Finally he eats his micophone and belches loudly into the camera.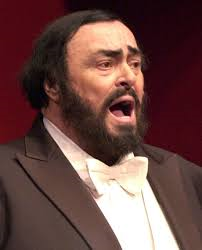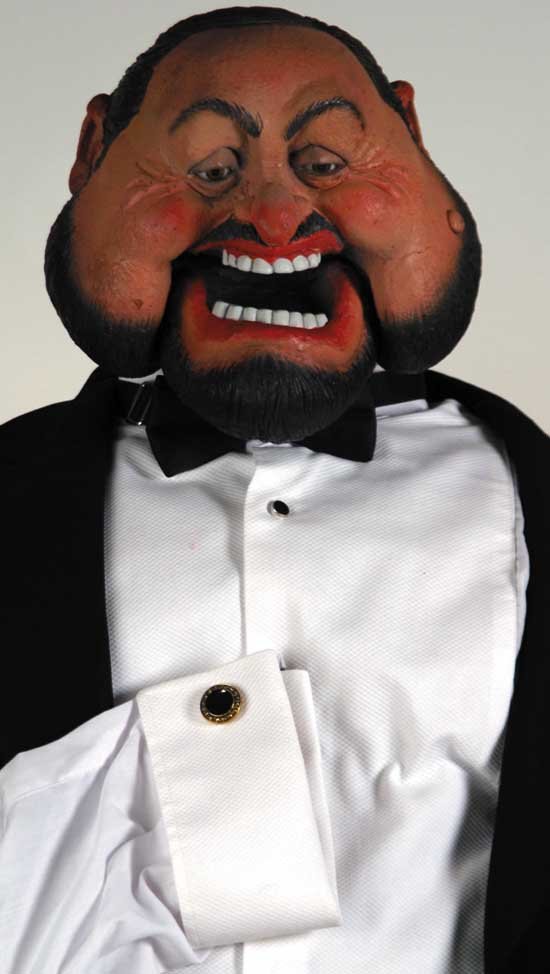 Ad blocker interference detected!
Wikia is a free-to-use site that makes money from advertising. We have a modified experience for viewers using ad blockers

Wikia is not accessible if you've made further modifications. Remove the custom ad blocker rule(s) and the page will load as expected.