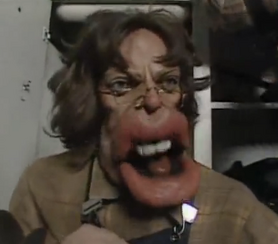 Mick Jagger is an English Singer/Songwriter best known as the lead singer of The Rolling Stones.
Mick Jagger is potrayed in the show as always-on-drugs "old fart rocker" with enormous lips. He appeared mostly on song sketches, such as We're Scared of Bob and Keepin' On Rockin'.
Ad blocker interference detected!
Wikia is a free-to-use site that makes money from advertising. We have a modified experience for viewers using ad blockers

Wikia is not accessible if you've made further modifications. Remove the custom ad blocker rule(s) and the page will load as expected.