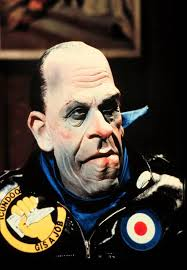 Portrayal in Spitting Image
Edit
He was portrayed as really nasty and as a bully and as a thug wearing a Mod Jacket and was often seen as Margaret Thatcher's Right hand Man who he referred to as Leader or dealing with other politicians e.g. in one sketch he breaks John Major's glasses and in other puts someone's hand into a blender whilst another sees him wacking Nigel Lawson the Chancellor over the head with a club. In the 2007 documentary "Best Ever Spitting Image", The real Norman Tebbit said he was very fond of his portrayal.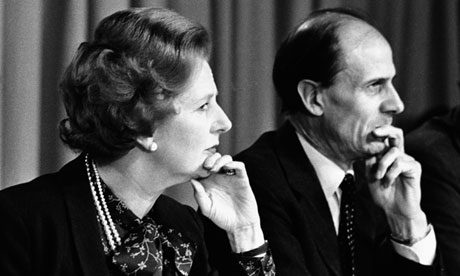 Ad blocker interference detected!
Wikia is a free-to-use site that makes money from advertising. We have a modified experience for viewers using ad blockers

Wikia is not accessible if you've made further modifications. Remove the custom ad blocker rule(s) and the page will load as expected.