Prince Charles (b. 1948) is the British Crown Prince.
Portrayal on the show
Edit
In Spitting Image, he was often portrayed as a simplistic, naïve person who fought for charity, but was too odd and out of touch with the modern world to be admired. Often jokes were about his love for plants, not spending much time with Princess Diana and waiting in frustration to become King of England.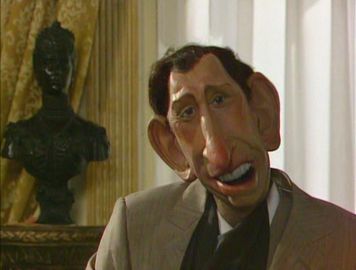 Ad blocker interference detected!
Wikia is a free-to-use site that makes money from advertising. We have a modified experience for viewers using ad blockers

Wikia is not accessible if you've made further modifications. Remove the custom ad blocker rule(s) and the page will load as expected.