Prince Philip, Duke of Edinburgh
(b. 1921) is husband of
Queen Elizabeth II
.
On the show, the Duke of Edinburgh was almost always in naval uniform and was partially Greek to the fullest extent.
A lot of jokes were made about his hunting accidents and offensive remarks towards foreign cultures (which were based on real-life incidents).
One sketch showed him poking fun at the god of a Papua New Guinean tribe. As punishment their god changed him into Popeye.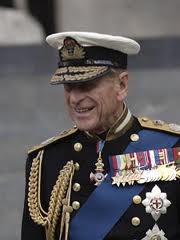 Ad blocker interference detected!
Wikia is a free-to-use site that makes money from advertising. We have a modified experience for viewers using ad blockers

Wikia is not accessible if you've made further modifications. Remove the custom ad blocker rule(s) and the page will load as expected.