Roger Moore (1927) is a British actor, best known for his portayal of the title character in the tv series "The Saint" and James Bond during the 1970s and early 1980s.

One sketch in Spitting Image featured him "acting" by simply moving one or two of his eyebrows.
Another sketch sees him as James Bond 007, in a comedy version of "For your Eyes Only" called "For your Eyebrows Only" where he confronts Gorbachev as Blofeld and features Margaret Thatcher as M.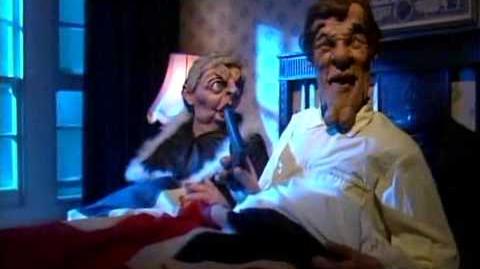 Ad blocker interference detected!
Wikia is a free-to-use site that makes money from advertising. We have a modified experience for viewers using ad blockers

Wikia is not accessible if you've made further modifications. Remove the custom ad blocker rule(s) and the page will load as expected.