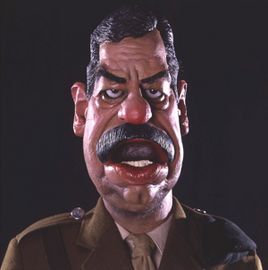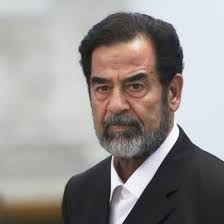 Saddam Hussein (1937-2006) was dictator of Iraq from 1968 to 2003. He became world famous in 1990-1991 due to the Gulf War. In 2003 he was deposed by the American army and after a long trial, he was executed for his crimes in 2006.
Hussein made his Spitting Image debut in the first episode of Series 11, used from one of the stock puppets. The proper puppet, designed by Pablo Bach, was made in November 1990 in Series 12 of the show. He was portrayed as being completely evil, first trying to be like Richard Briers.
Ad blocker interference detected!
Wikia is a free-to-use site that makes money from advertising. We have a modified experience for viewers using ad blockers

Wikia is not accessible if you've made further modifications. Remove the custom ad blocker rule(s) and the page will load as expected.